Center Circle embraces the culture of football and the community behind it to encourage exercise. This is done by providing a platform to showcase your skills and achievements. Upload a video showing off your success in completing a challenge, and nominate a friend to follow up with their own take on it! This allows for some light competition among friends and the opportunity to learn a new skill. The app also promotes sharing stories, content and news in the world of football. It also provides chat features among your friends and your own personalised football card.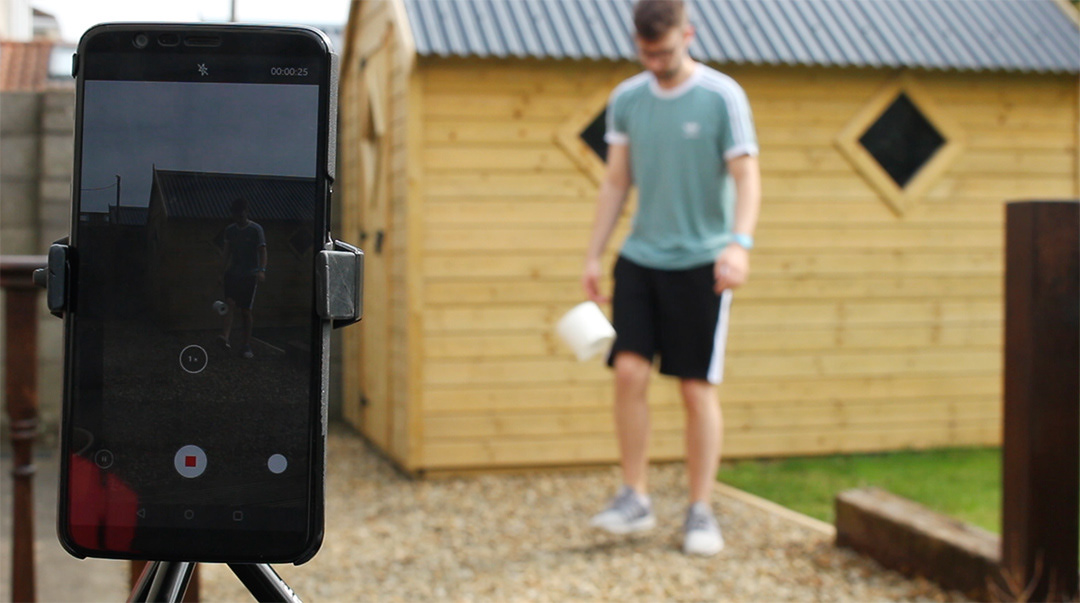 Research
Being sure to stay away from traditional exercise apps that micro manage the user, I wanted to find a way to encourage exercise through some of the other habits and trends that enable it in society. Firstly I wanted to interview people to get an understanding for their motivations, exercise habits. I found that the
community
around certain clubs and sports can be very strong, especially when it comes to
engagement and volunteering
. I spoke to a number of coaches to see how they encourage exercise outside of training sessions and identified the need for
better management and coaching outside of training hours
.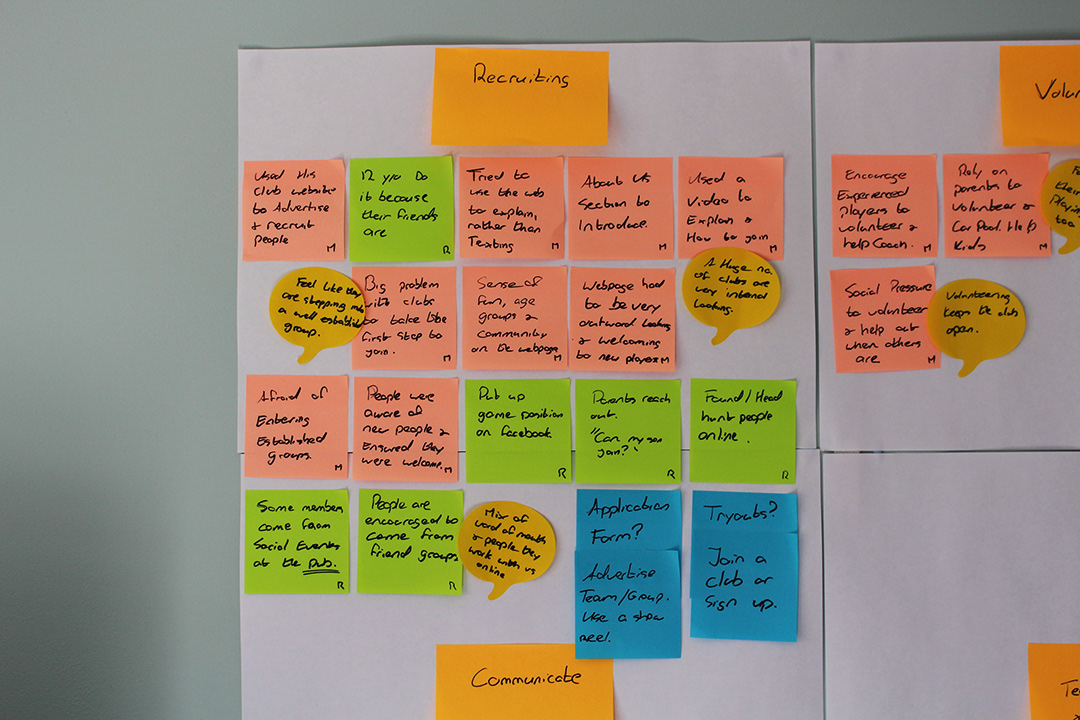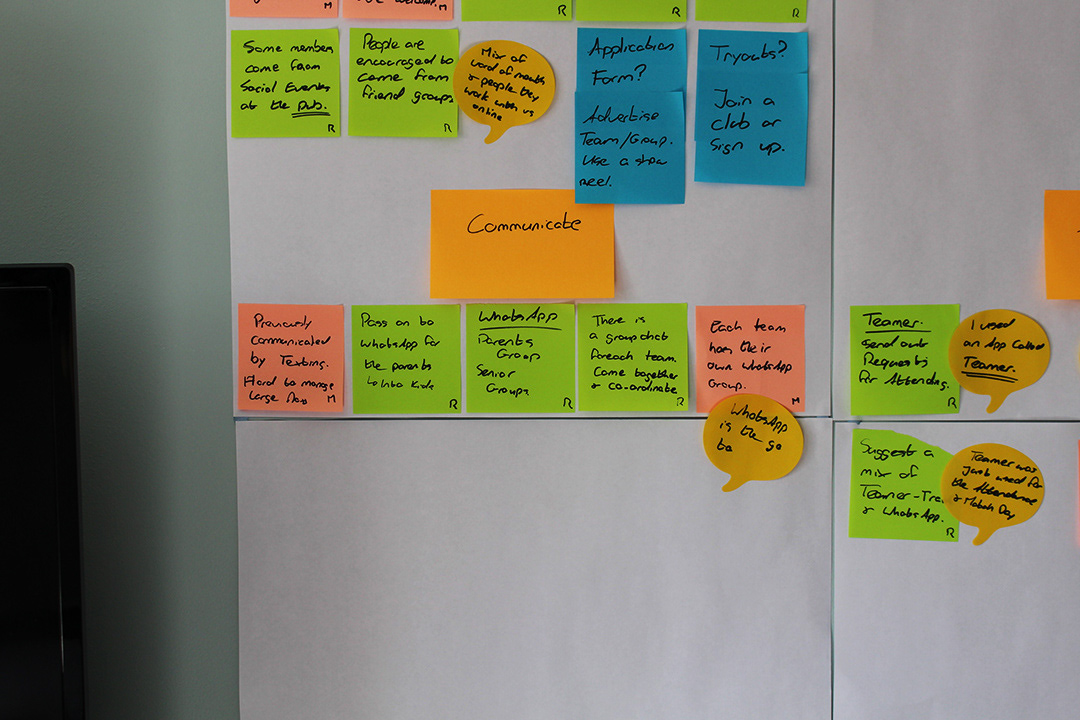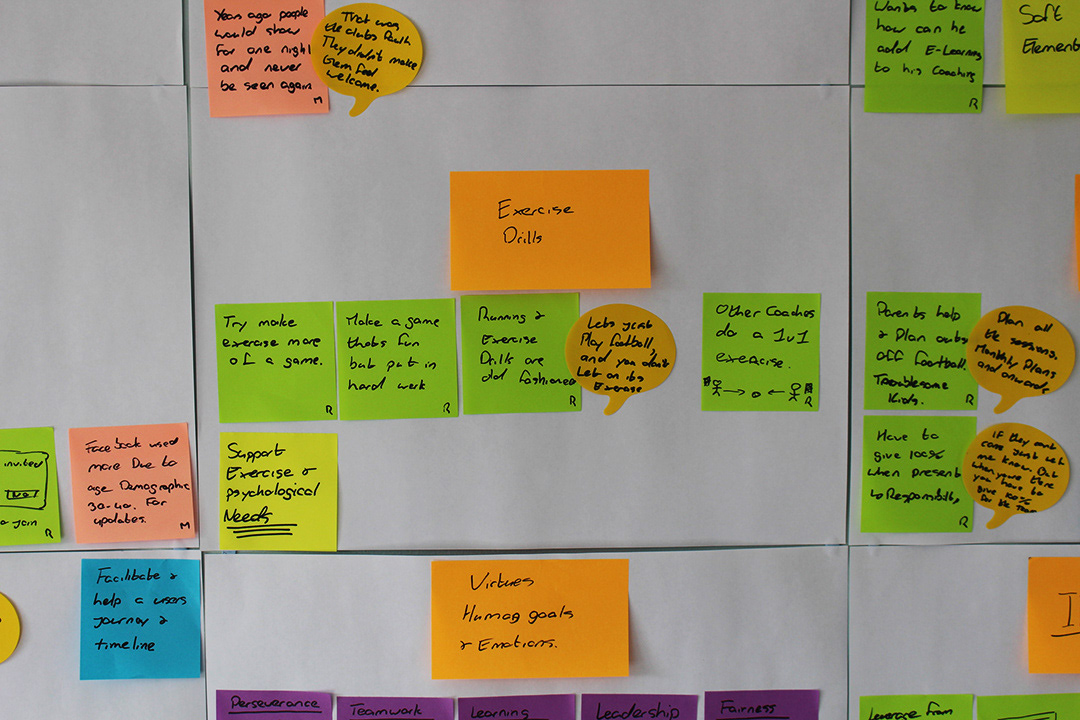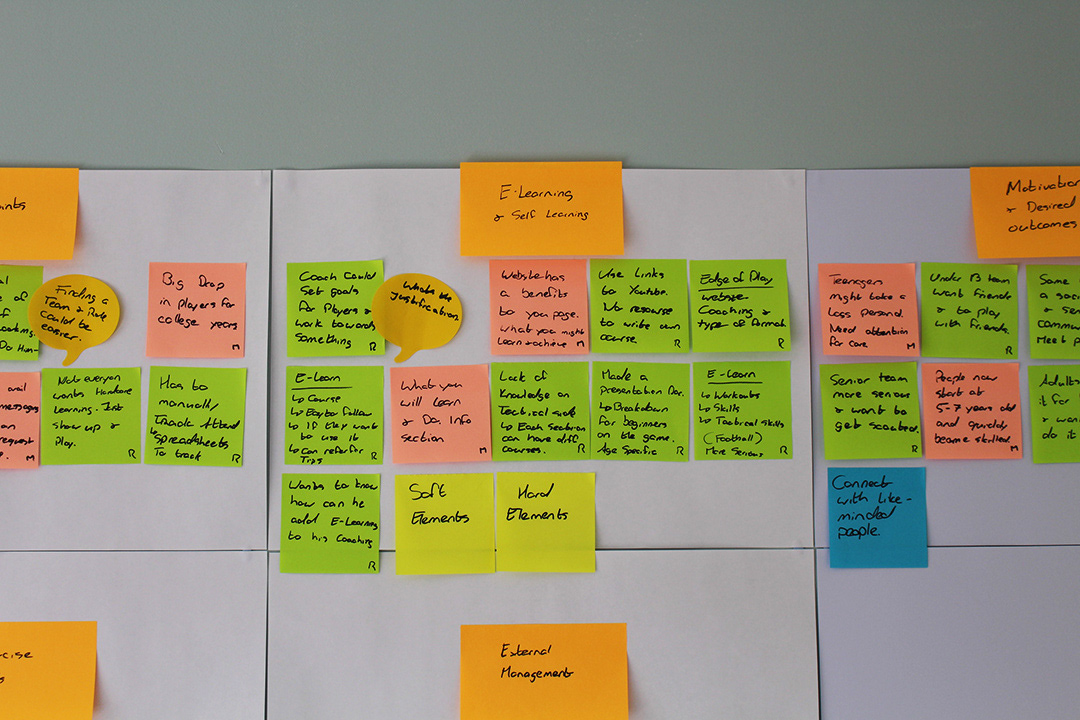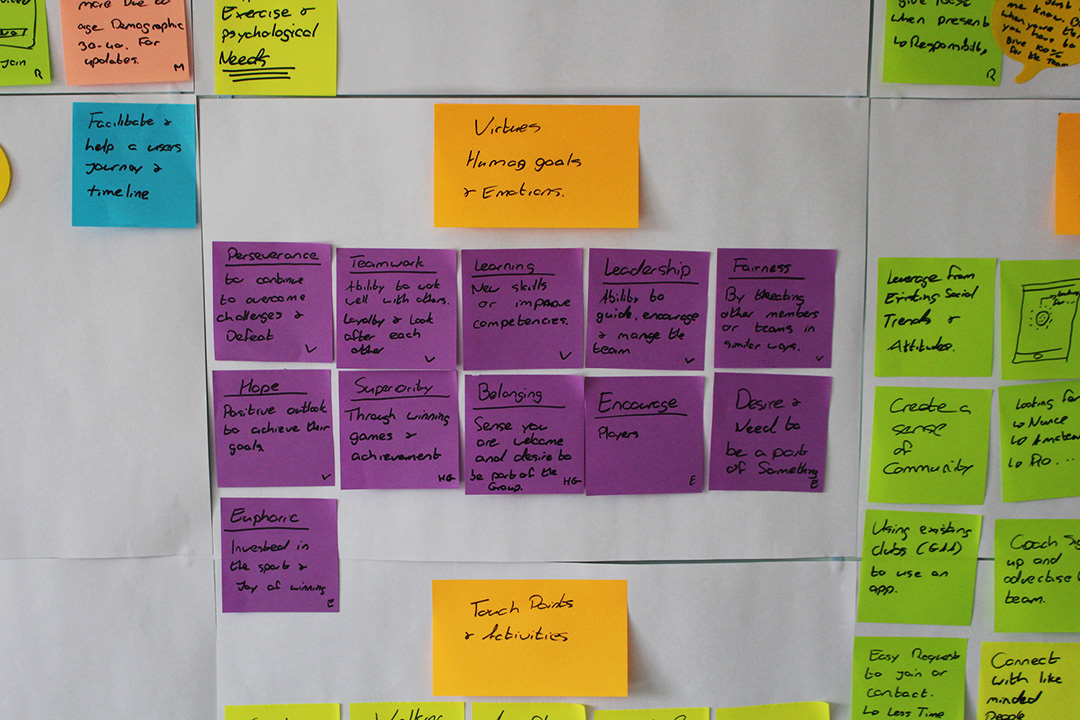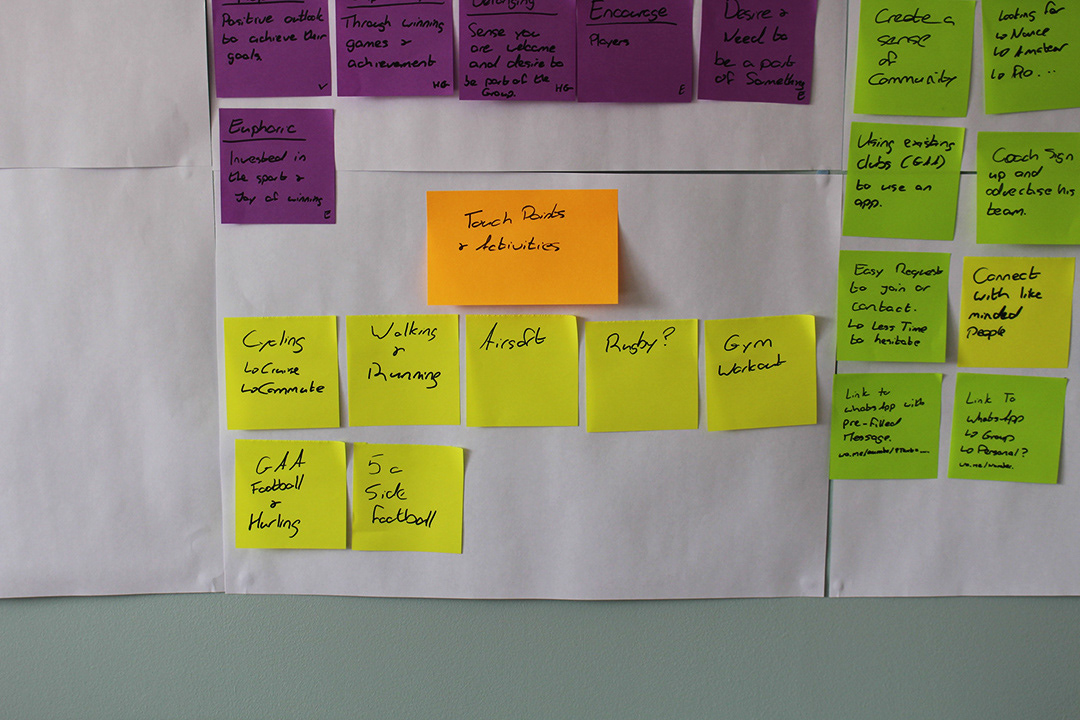 Personas
The personas tried to capture a couple of the key traits and users from my interviews. 
Diego is one user who has relocated and is missing a sense of community and engagement among his friends. He does his best to remain active and connected with friends through his social media, but it isn't engaging him physically the same way he used to back home.
Samir is Diego's friend, and is a far more socially engaging person who helps keep the social group together and engaged and struggles to remain inactive both physically or socially. Samir understands Diego is missing out on the group activities and wants to help incorporate him back into the group in the same way they used to when playing football.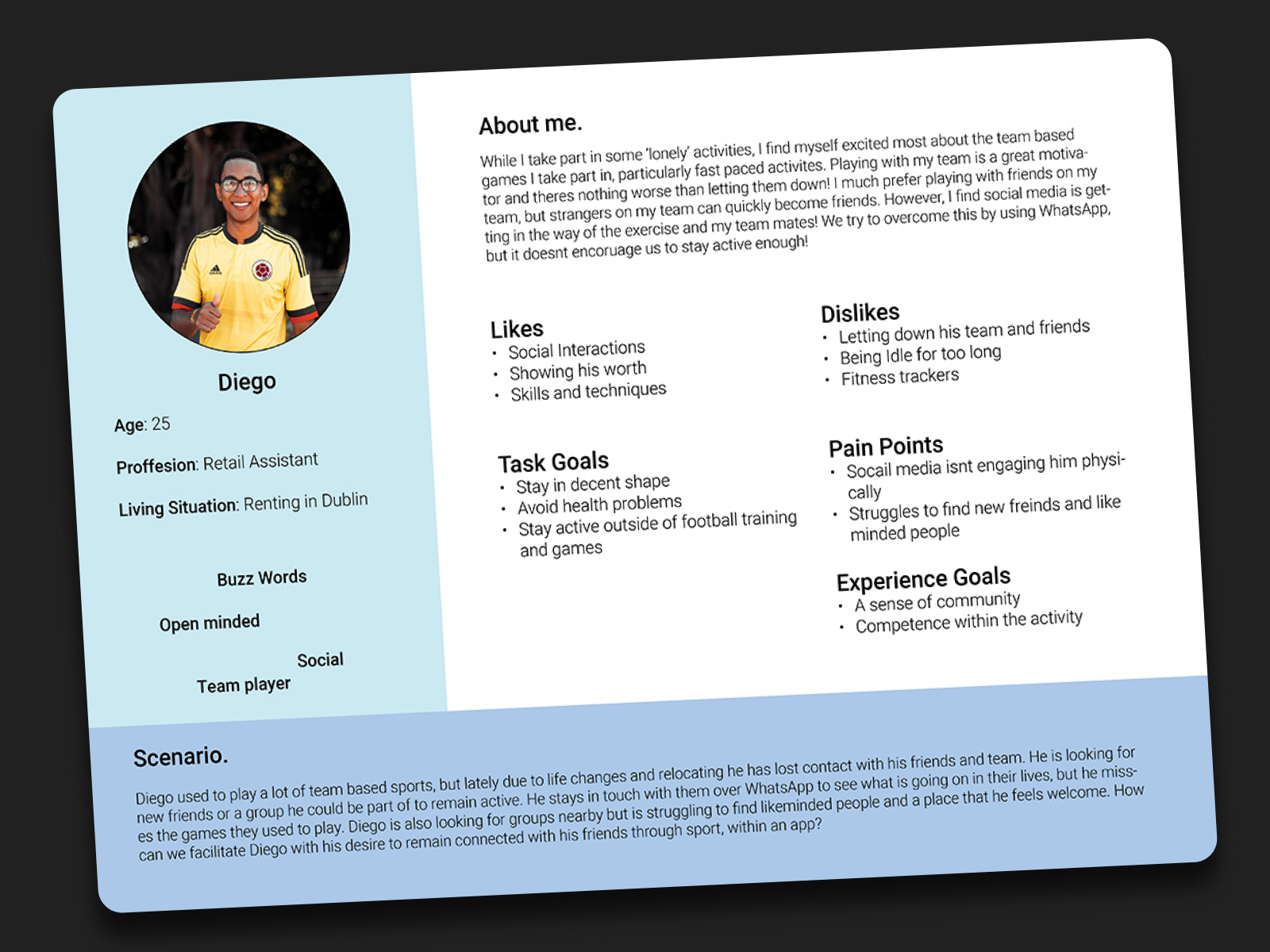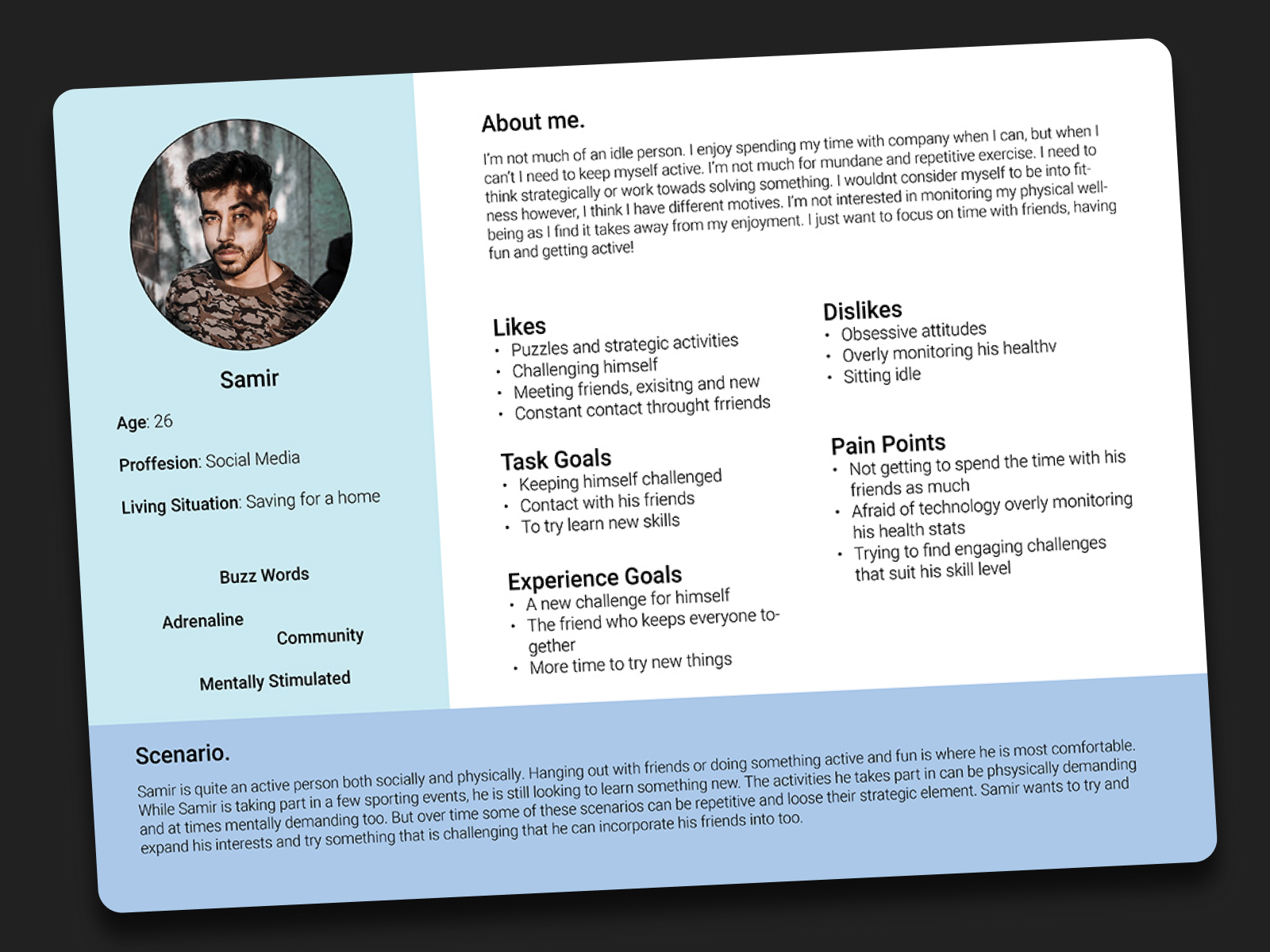 Concept Generation
Using the personas above I used various concept generation methods and slowly moved into site maps to try and gain a better understanding of the app and how it might be structured. Going back and forth between this and some Lo-Fi wireframes helped draw up some of the first screens and key elements of the app. Some of these elements include a way for Diego to find clubs in his area for him to join, as well as a club page for him to engage socially and creatively showcasing some of his skills, photographs and questions. This comprised of a home page or timeline along with a chat feature.
At this point I also explored the option to add a platform for team coaches where they may be able to manage these teams and pages, along with some e-learning they could provide the team, based on the insight from my interviews.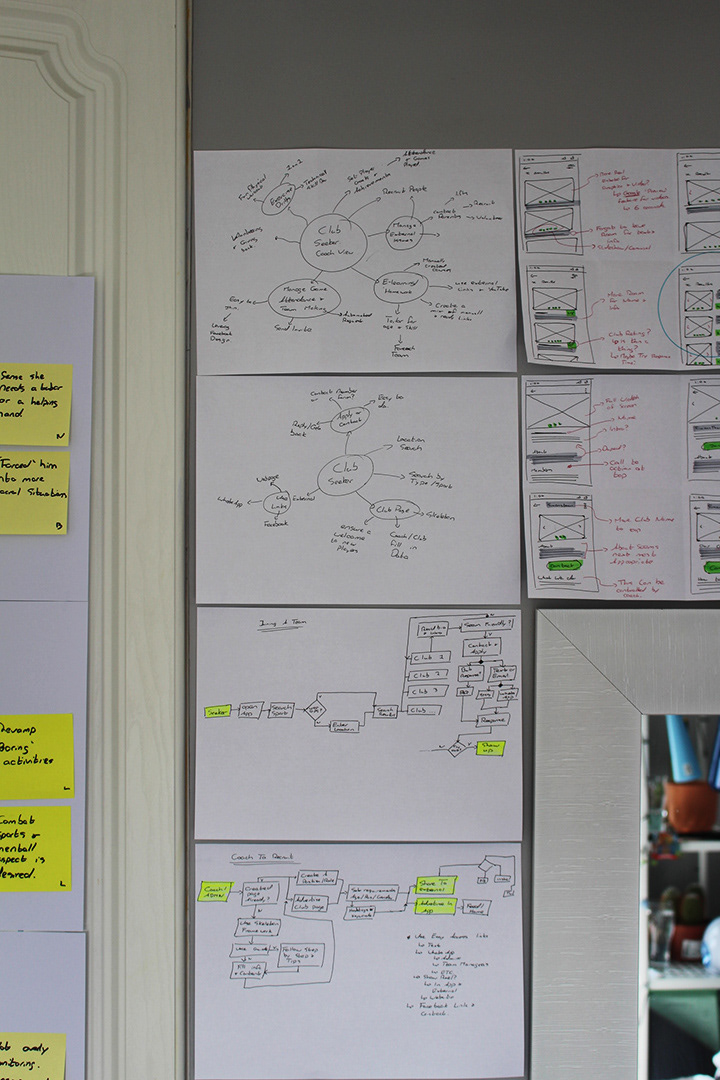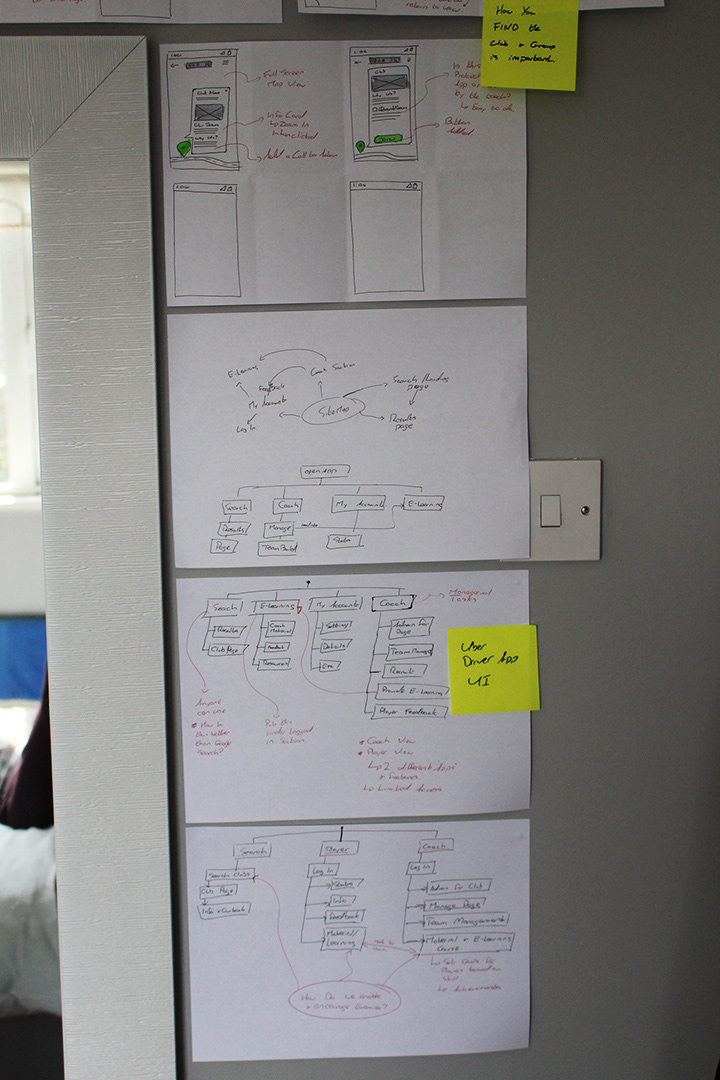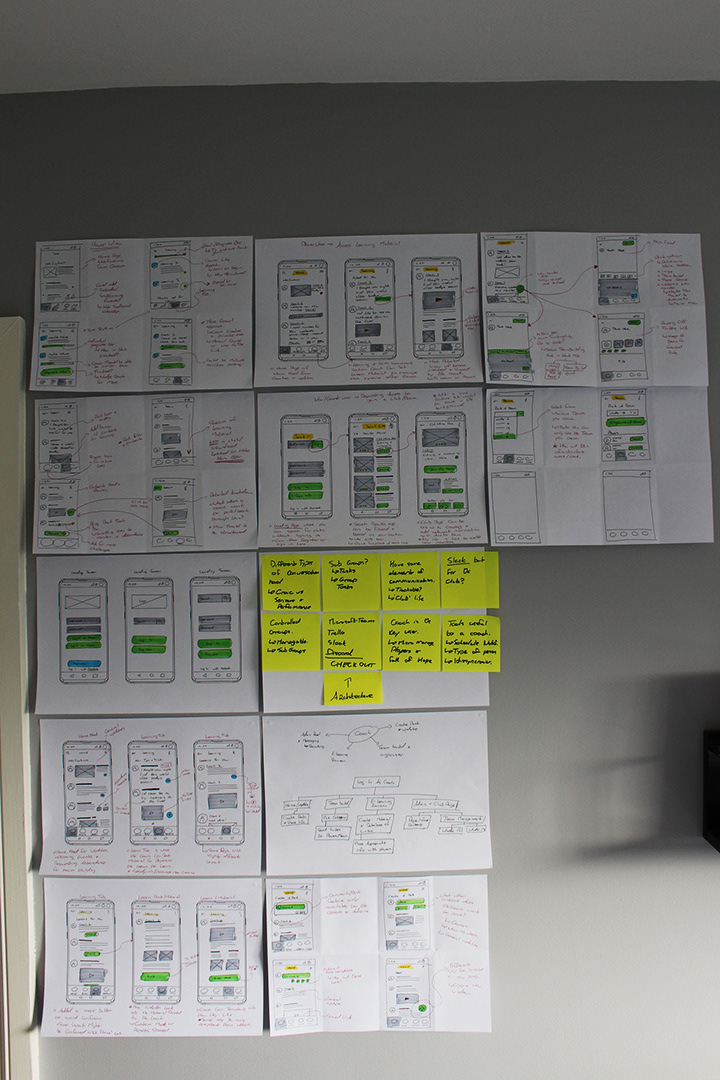 Leveraging Existing Attitudes
Looking at existing trends across various platforms, you will find those who are interested in sports often engaging in challenges and nominations. Instagram, TikTok and Facebook all show examples of this where a person will work for hours in order to perfect an execution or result of something, and post it online sharing this achievement. Also you will see people taking it upon themselves to respond with their own take to try and achieve the same thing, or they might be nominated by a friend to do so. This creates for an engaging experience and in this case promotes exercise through a positive lens, by focusing on the friends and social aspect more than the nitty-gritty exercise.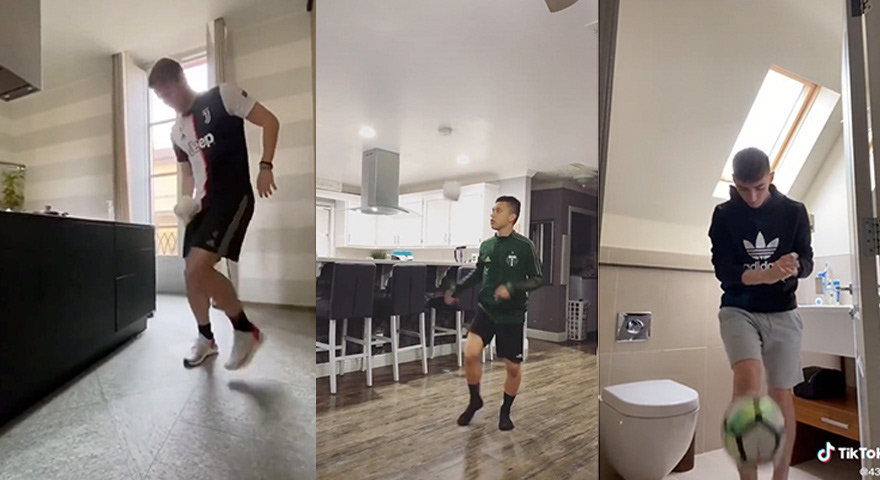 Feedback Sessions
I conducted a couple of review sessions to get some input from others and clarify the functionality of the app. This is where I found this insight to tap into the online and game culture and how it could be used to create your own personalised football card. This is to resemble the 'Trump' cards or FIFA football cards that exist. This can be used as an identity tool for the users profile and can be then shared so that they can be added as a friend, almost like a business card. This can be send digitally and scanned in the app as a unique and novel micro-interaction.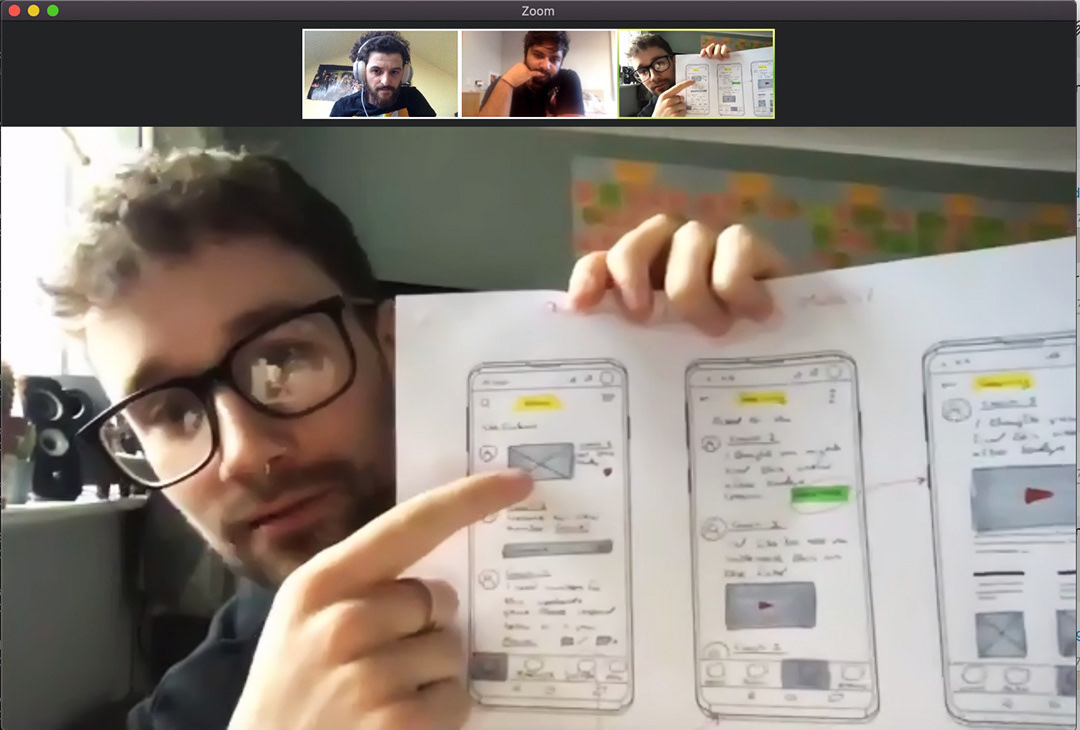 The App
While the coach management features I intended to include in the app were desirable, it was falling outside of the scope of the project and not fulfilling the need to promote exercise in a more engaging and social manner. Having explored other features and avenues, I found the following features and structure to be of most relevance in providing a socially engaging app for Diego and Samir.
A Home page where you can see content from friends and groups you like, such as news, media and other engaging content to challenge your knowledge in the world of football.
Next we have an Explore section where the user can search for friends, popular hashtags, inspiration and groups. 
There is a Social tab where you can chat with your friends. Make groups for chat or plan events and nominate people to compete against you in a football challenge.
Next there is the Profile section. Here other users can see your personalised football card. They can also add you as a friend, message you and view your timeline of posts.
Lastly we have the Record button, which encourages you to engage more with content creation. Post a regular video for humor or you can practice your crossbar challenge and tag your friend in the post to try and one up you.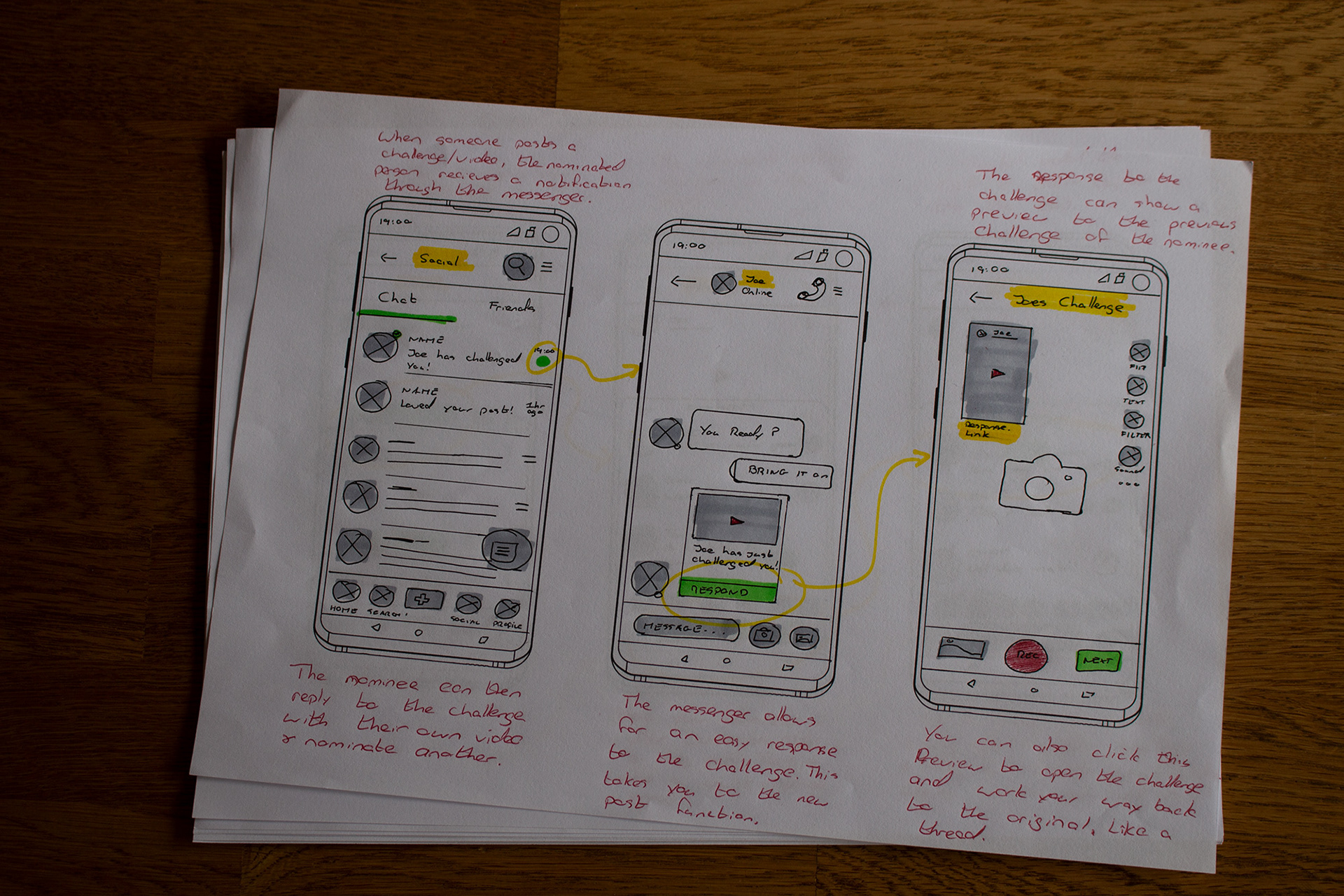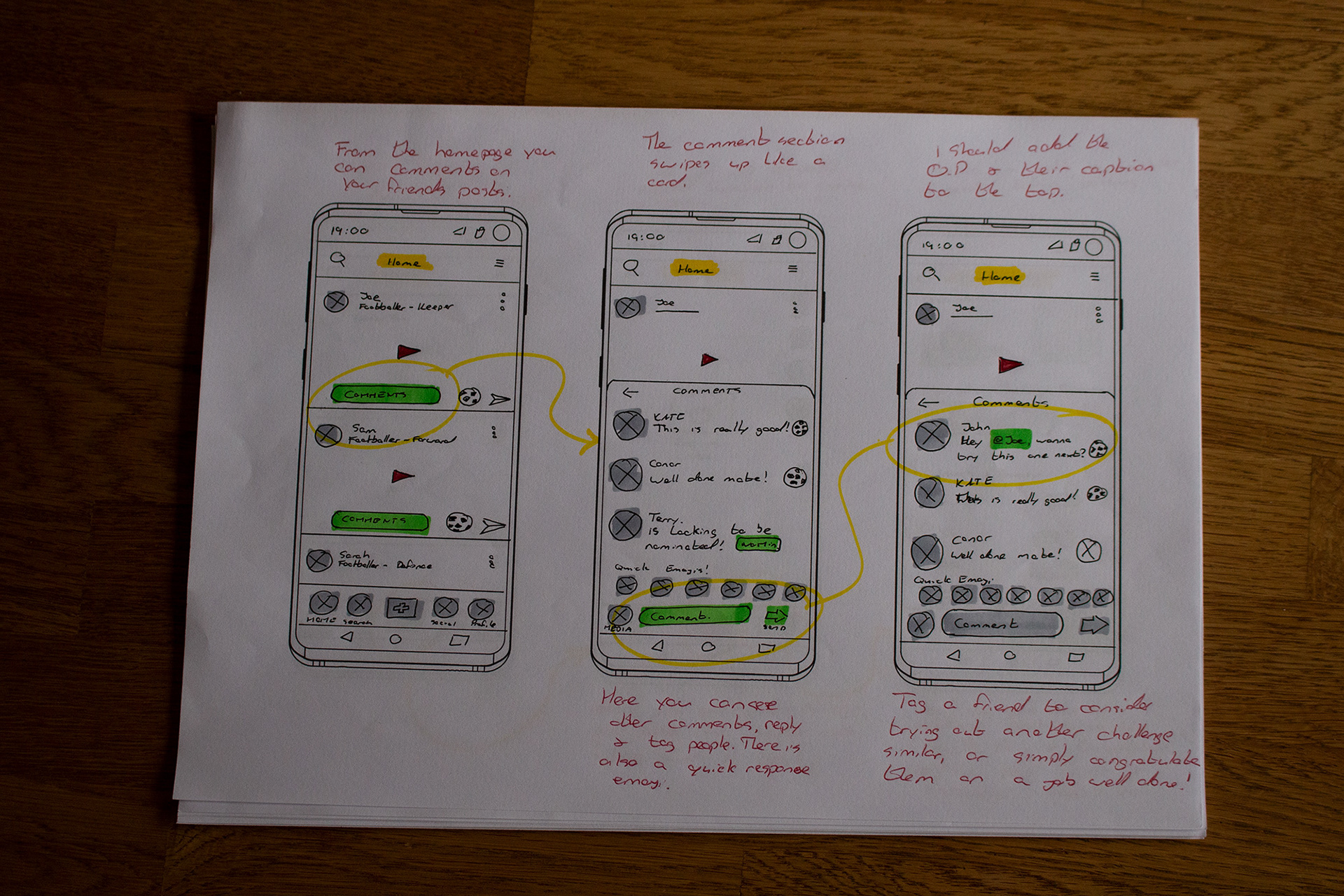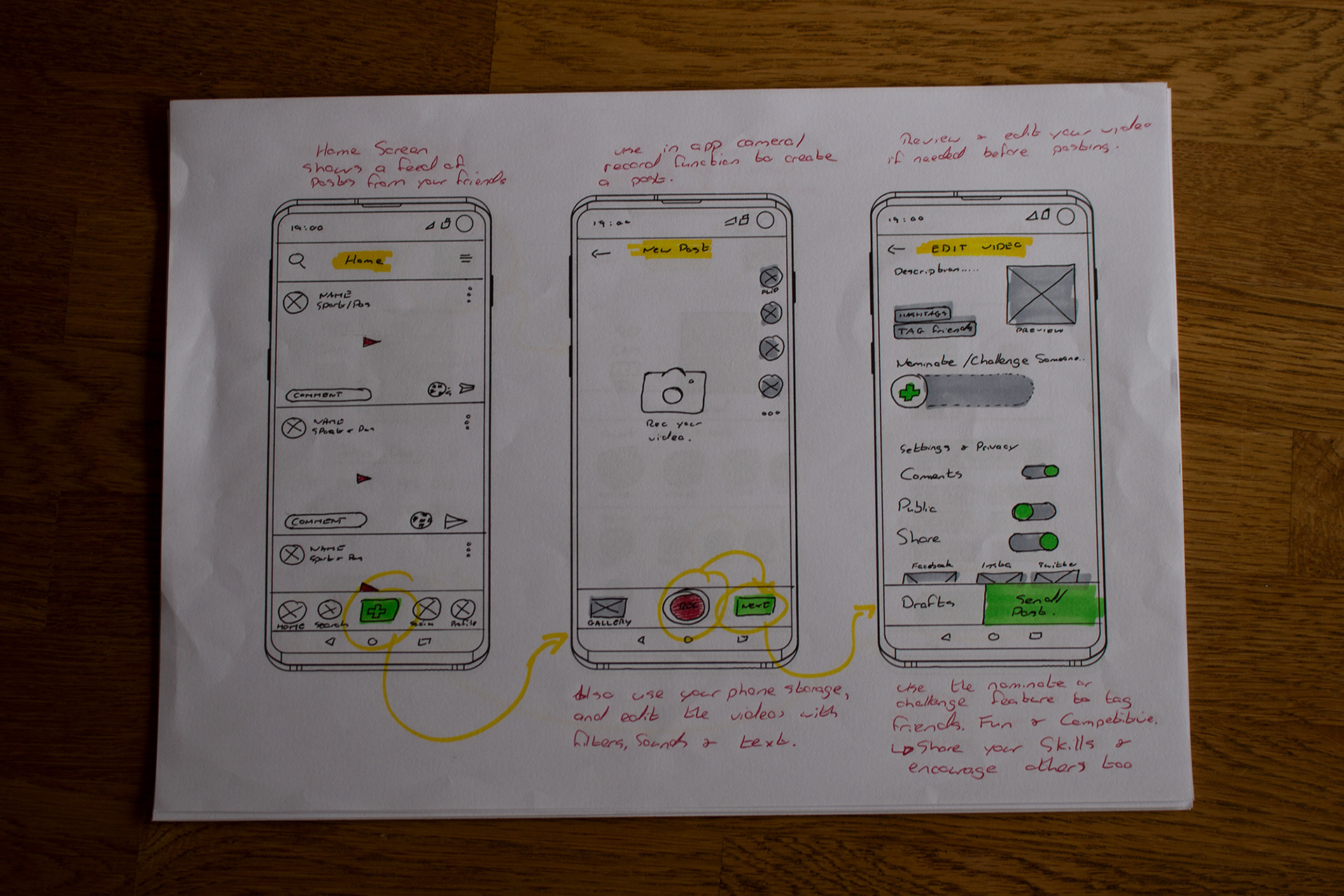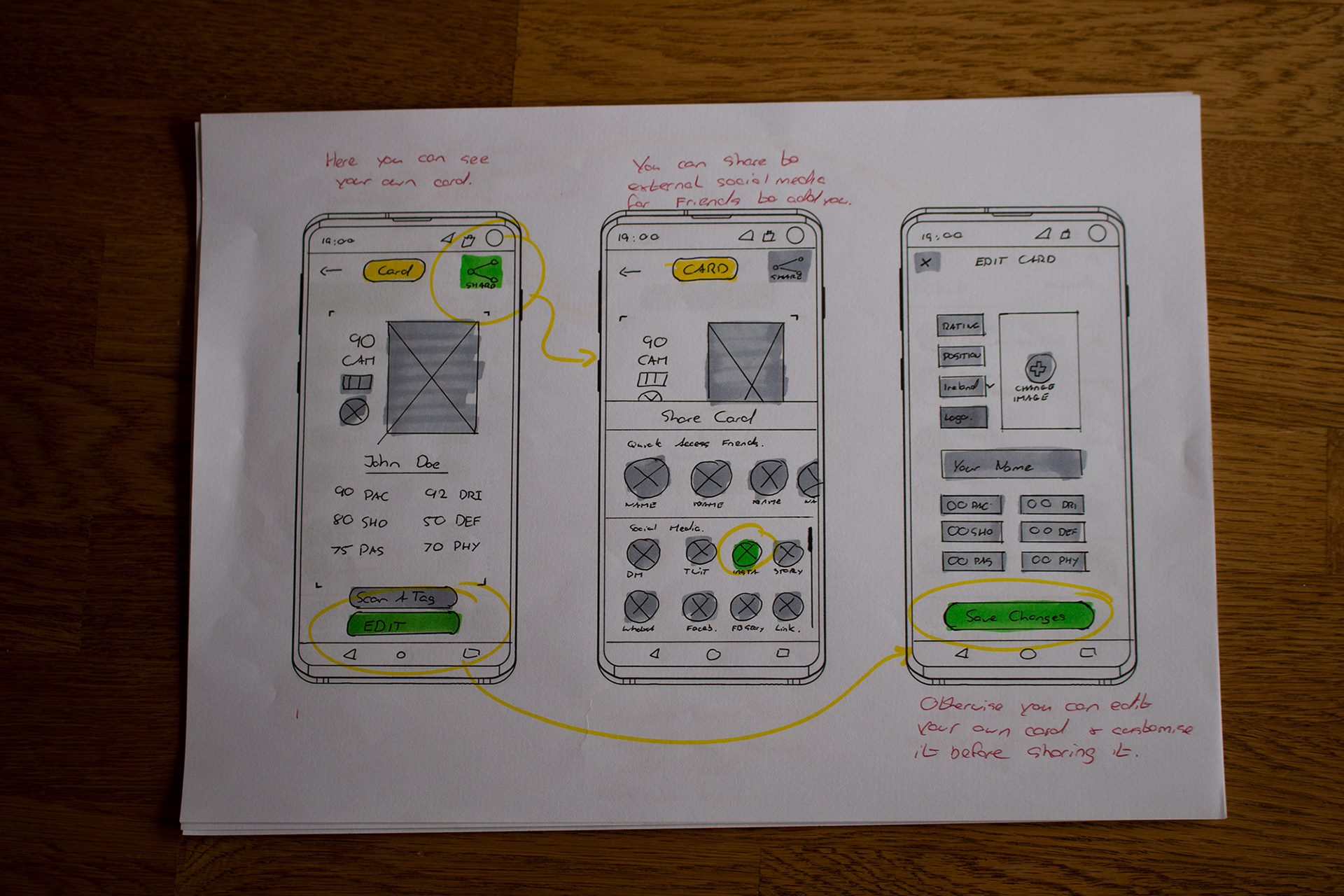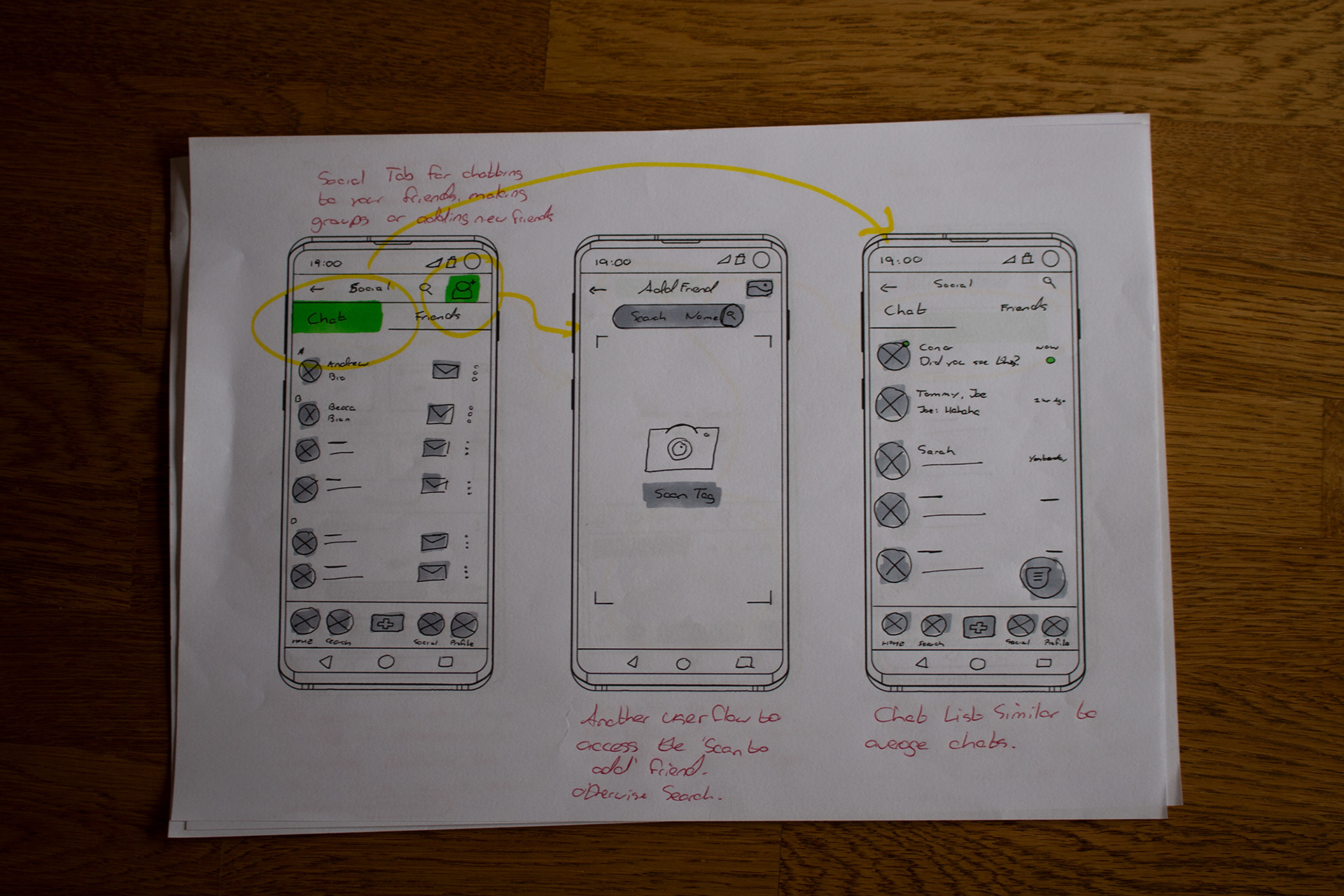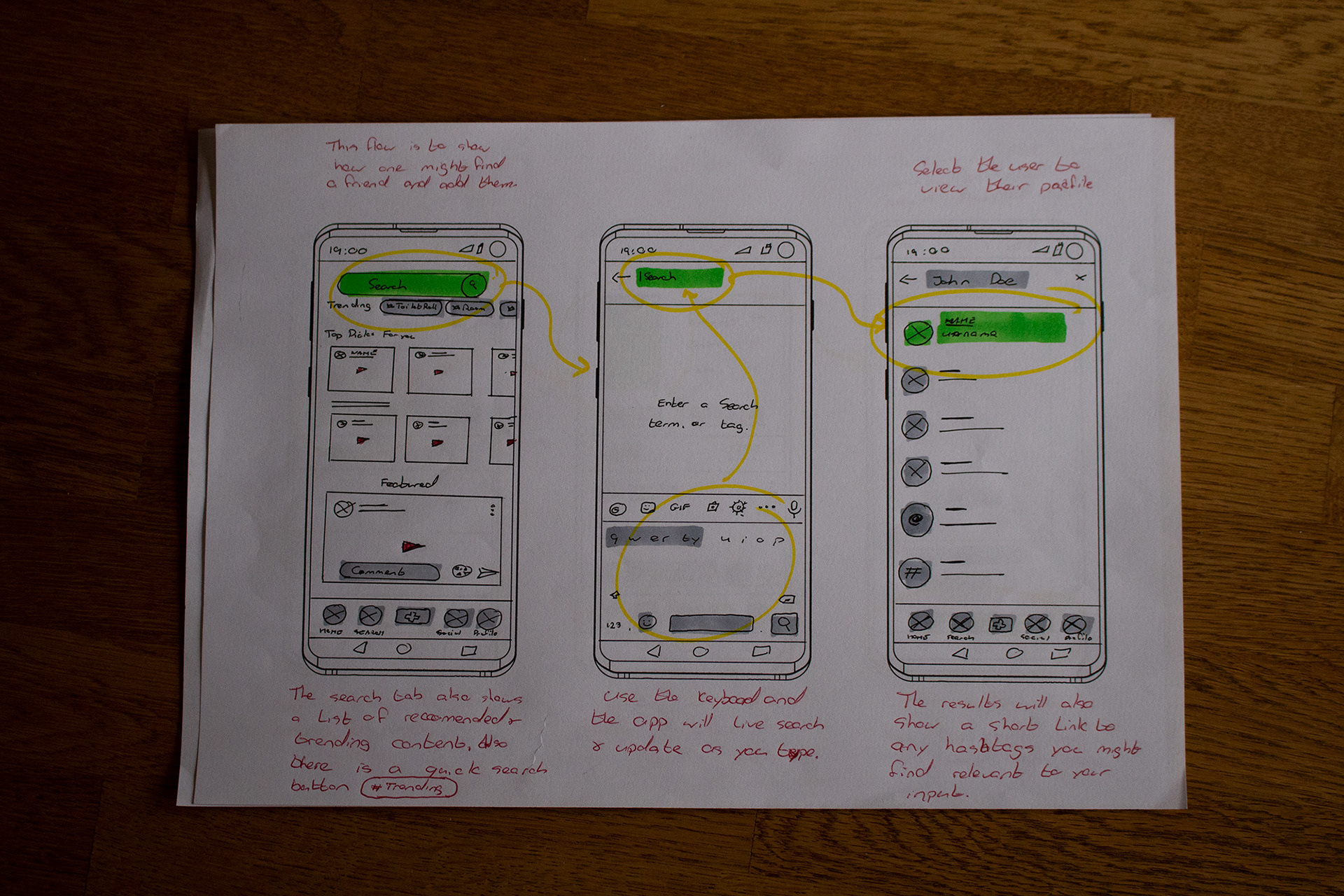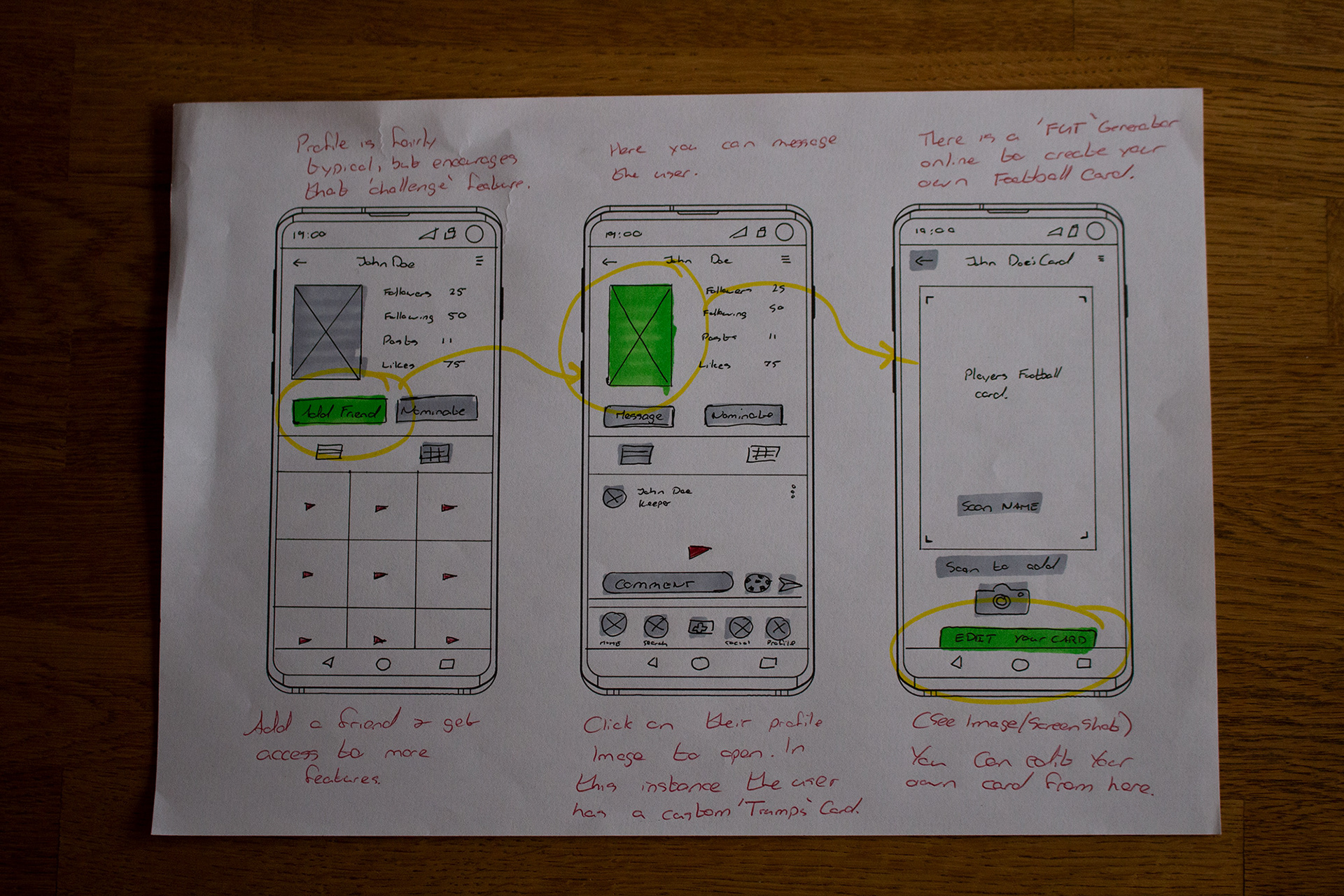 Microinteractions
For this project I worked a few micro-interactions into the prototype. These were useful to help indicate the state, intent and requirements for the user.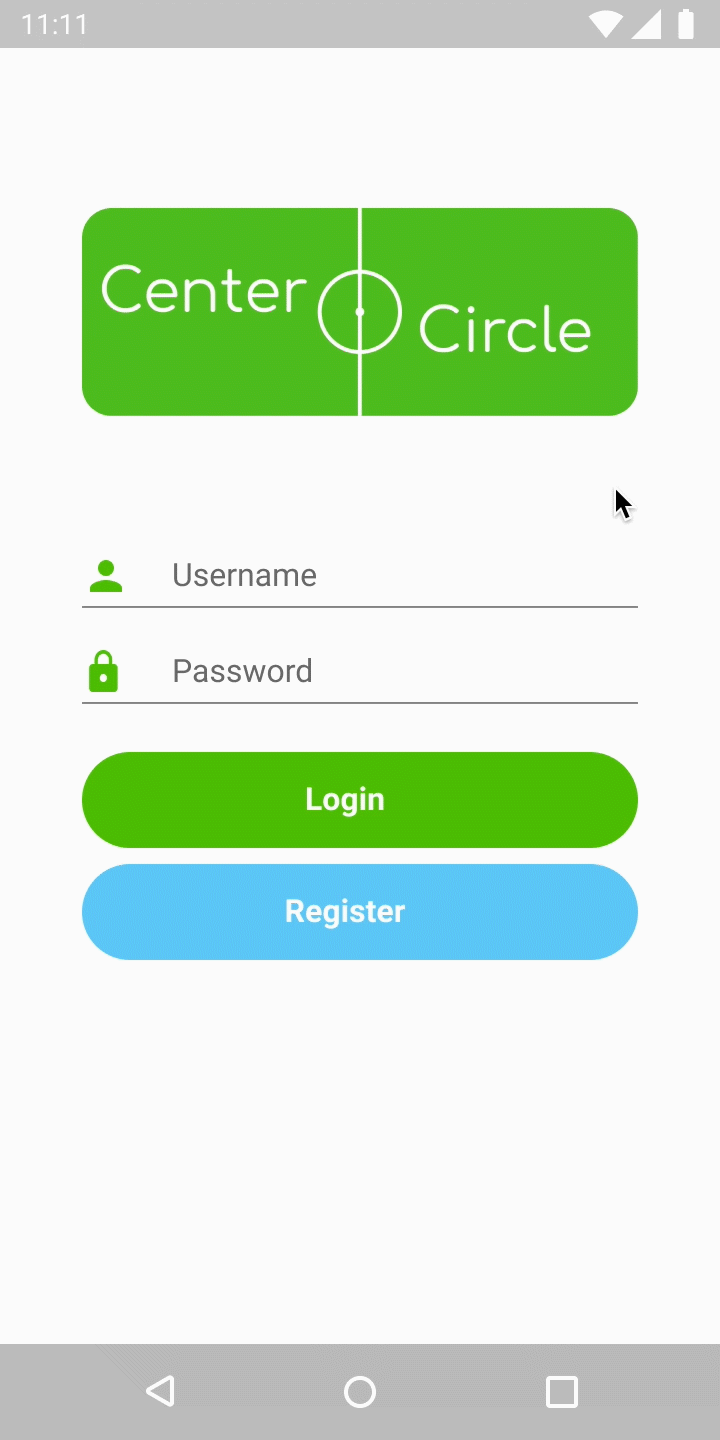 Onboarding
I wanted to create a number of user flows to improve the on-boarding process and make the experience more automated and provide better feedback. These include error states for uncompleted fields, or trying to sign up with a non existing account. This will transfer you to the registration page.
Personalised Card
This is one of the features based on the insights mentioned previously, allowing the user to create their own card by choosing a card design and uploading a photo of themselves. This can then be shared to your friends through other social media where they can add you and get your details.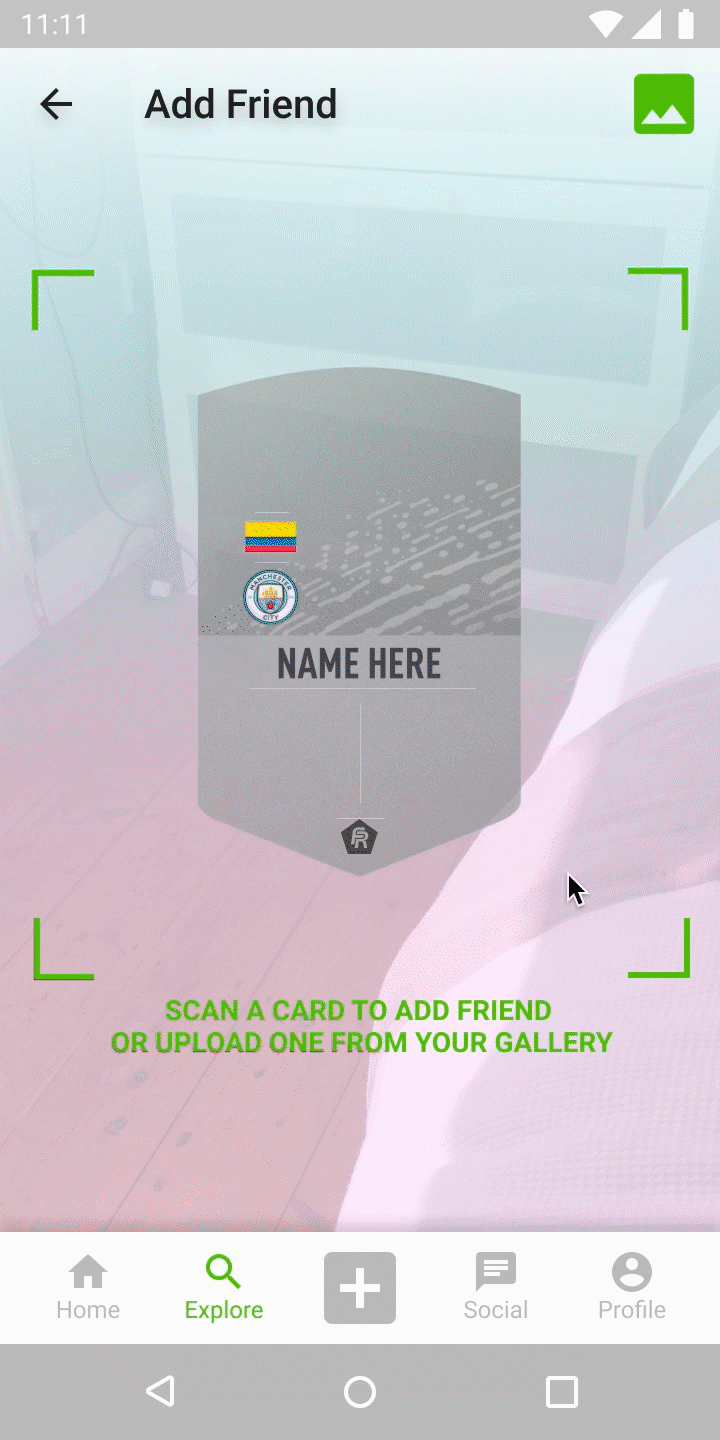 Scan to add a friend
You can add a friend by searching for their name, or you can use their card they sent to you. This can be uploaded and the app will scan the image and add them as a friend. This can also be done real time by scanning the other users phone screen.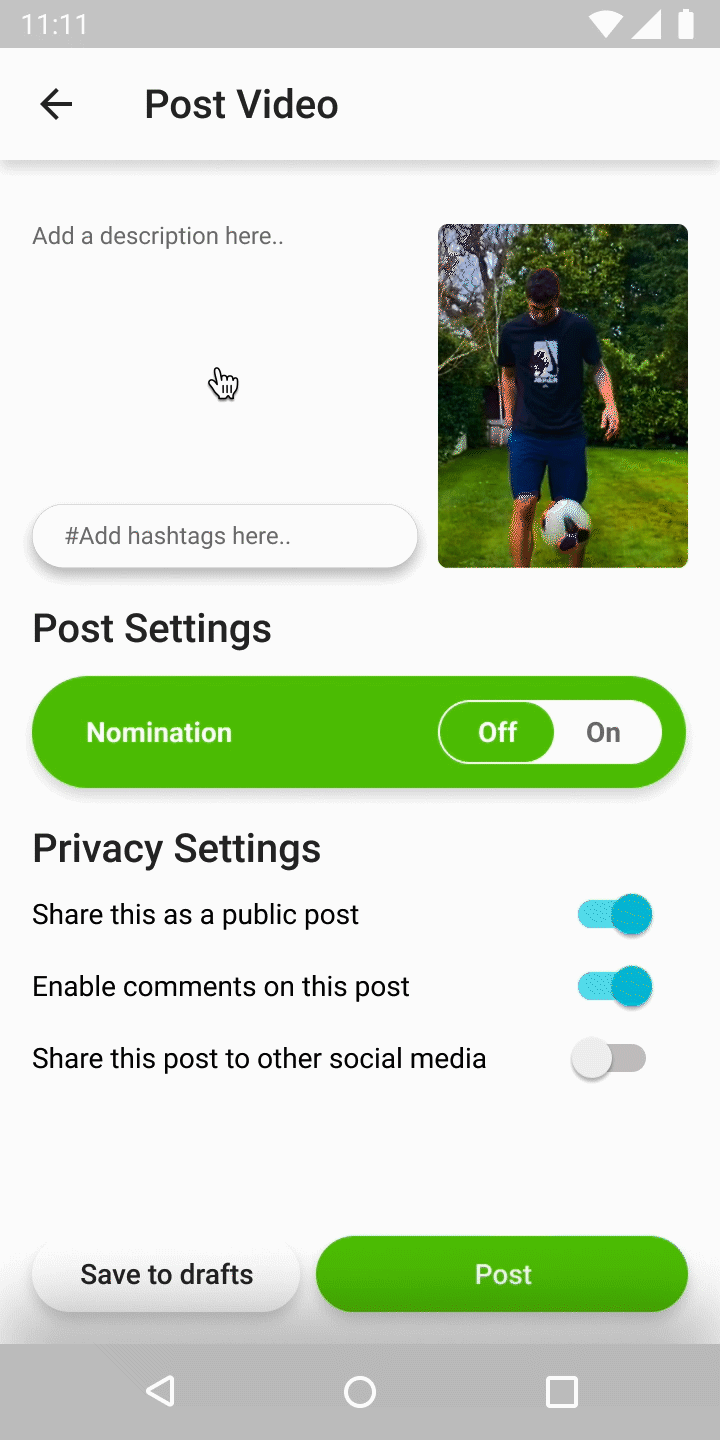 Challenge Nomination
The core feature of this app is the nomination of friends to compete in challenges and promote exercise. This is done by tagging a friend in the post settings. This will then notify the user and prompt them to respond with their own video.
Upload Feedback
I wanted to create another simple micro-interaction where the user will be notified of the video uploading, and showing it being slotted into their timeline.
Final Deliverable
Here is a video that showcases the app and the various user flows. How to join, find your friends and create you own post to join a community of like minded football fans, and have fun along the way!